"A fantastically organised event with a real good feel factor around the place. A real challenge for a more than worthy cause."
RYAN GRIFFITHS
Generator Power Ltd
"One of the proudest moments of my life. It was not easy, I pushed myself to the absolute max. I have never felt so proud and rewarded by my team's efforts, and all those around me."
EMMA MORREY
Yodel
"The Cumbrian Challenge is one of the very best events. The challenge is real the people you meet are people you are pleased to spend time with and the charity is something else. See you next year."
DAVID MAWSON
Kier
"A great event, fantastic organisation, a real challenge and a good cause. I really enjoy the way the teams pull together through the tough (and tougher!) periods to support each other through to the end. See you next year..."
ANDY WOODCOCK
Arqiva
"It was great to see so many shapes, sizes and abilities and even dogs taking part, proving you don't have to be of elite fitness to take part in a tough challenge. You just require the will and commitment. You could clearly see, as they crossed the finish line, what the day had meant to them."
ROB PARTINGTON, DIRECTOR
OzoneFIT Military Fitness
"A fantastic weekend and a great experience, one I would recommend to anybody who wants to see if they can put mind over matter and overcome the challenge."
MARK
Lloyds Banking Group
"We really enjoyed it, felt a great sense of achievement and had some wonderful people sponsor a great cause."
TEUN VAN ROOIJ
Work & Skills Officer, Manchester City Council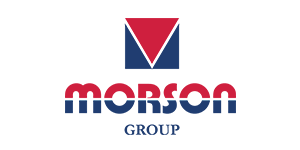 "I found it breathtaking, heartbreaking and inspiring meeting and hearing the stories of the guys - it made the fundraising efforts worthwhile. I personally enjoyed how our team bonded in these adverse conditions, we all work in separate departments and are now good friends".
DALE EADES
Morson Group
"As adventure events go, WWTW has created an amazing formula, which is testing individually whilst simultaneously providing huge enjoyment. WWTW's collaboration across their community of staff, beneficiaries, and volunteers, supporters and donors is not only hugely effective but undertaken with a sense of fun. Thank you for another terrific event".
JIM GOODWIN
FDM Group
"We continue to take part in the Cumbrian Challenge because it is an event that epitomises teamwork. Teams take part, teams support them and the team at Walking With The Wounded then does incredible things with the money we raise. It is one of the first things we put into our calendar each year."
NIGEL ROBERTS
Head of Broker Relations, AEGIS London
"I have completed similar events before but the Cumbrian Challenge was the best event I've ever attended. The team had a terrific time enjoying the camaraderie that surrounds WWTW events. We still have the route map posted in the office and on occasion still use that day for inspiration. I highly recommend colleagues within Serco, and others, to take up the challenge."
BILLY MENZIES
HMP Kilmarnock, Serco UK Justice and Immigration
"The reason we got involved with WWTW, and particularly the Cumbrian Challenge, is because I spent 35 years as a nuclear sub mariner in the Royal Navy and we're really keen to do more to show that the Armed Forces covenant is more than just a piece of paper."
IAN LOFTHOUSE
Director Nuclear Integration, Submarines, BAE Systems
"A massive thanks to all the WWTW volunteers and beneficiaries who contributed to such an enjoyable weekend. Everyone is still buzzing and talking about more challenges…so you can rest assured you have a willing bunch of participants here at Shard Capital!"
SIMON HUGHES
Head of Marketing, Shard Capital
"The Cumbrian Challenge supports team building, leadership development, provides genuine inspiration and above all is fun. Our ongoing presence is guaranteed."
SHAUN SAVORY
HR Director, Birketts LLP
"It was a great event and organised to the highest order. I'm ok now, not been too bad afterwards, but at the time I was done! Absolutely exhausted!"
RHYS LLOYD-JONES
Corporate Banking, RBS
"An absolutely great weekend from start to finish. It really is more challenging than we had anticipated, taking on the tougher route. We will certainly be back again next year!!"
DAN SUTTON
AEW Architects
"An amazing, awe inspiring weekend of camaraderie, service and perseverance. For many our service to one another never ended and this was our opportunity to directly support those in the greatest need. The entire weekend is superbly organised and for us at Amazon it is a touchstone back to the men and women who are struggling after leaving the forces and a reminder of why the Amazon Military Veterans group exists."
GILLIAN RUSSELL
Military Program Manager, Amazon EME

"The camaraderie whilst doing it makes you forget any fears or aches as it's such an amazing day. You get to chat to the people you are supporting and our servicemen deserve a pay-it-forward by ourselves to show our support."
TRACY TODD
All Together Cumbria